Reliable Appliance

Repair & Installation

with Ramboll Appliance
All our technicians are fully insured & licensed and specialized on working on make and models of the appliances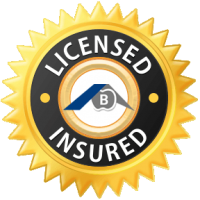 licensed & Insured
Every technician is a fully insured and licensed specialist capable of working on a wide range of appliances and brand names.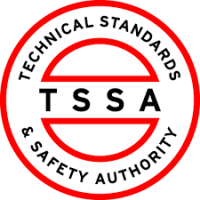 TSSA Certified
Under TSSA logo please write. Technicians are gas certified by Technical Standards and Safety Authority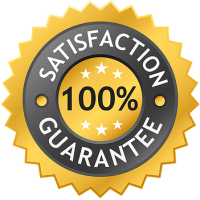 Industry Experts
Experienced technicians ready to repair & install your appliances on the spot.
GTA

Appliance Installation
Ramboll Appliance Services is a reliable and reputed Appliance Repair Services. Ramboll offers top quality appliance installation and repair services in Greater Toronto and nearby regions. We are a team of licensed professionals who are skilled in fixing simple repairs to major breakdowns. A team of expert technicians offer immediate repair of dishwashers, dryers, washers, ovens, refrigerators, gas stove, and other appliances.
We at Ramboll Appliances hold optimal repair solutions for all the popular brands of Canada. Regardless of the type of appliances and issue, we are able to offer a satisfactory solution for all the problems. Any disruption with the smooth functioning of the appliance can hamper your routine life. Hence, Ramboll offers 24×7 quick repair work of the existing appliances. We also depute our trained and experienced technicians for installation of new appliances.
We are a team of committed technicians passionate about providing timely and quality services. Our technicians provide quick repair and installation work in numerous regions of Toronto and Brampton. Our expert repairers and installers are familiar with home appliances of all the top makers. With us, customers do not need to take stress about disrupted appliances. We guarantee quick and accurate services for every kind of repair work.
Whether it is an office or a residence, we reach your premises upon a single call. Apart from punctuality, we give utmost importance to the quality of the work we provide. Our technicians are trained to detect the core reason for the disruption. They fix the issues with great diligence without any delay. All our customers get satisfactory repair work with the best solutions for a long time. As we repair, we make sure that the issues are fixed accurately for the uninterrupted functioning of the appliance. We also replace the parts of the appliances using parts of high quality and the right brand.
Buying a new kitchen appliance or home appliance requires precise installation. Our same day and 24×7 repair and set-up services make life easier for the customers. Our team is working on any day of the year including weekends and evening time. Through our reliable services, we have accumulated valuable trust of our customers. Our sales team takes care of all types of immediate maintenance, repair, and new appliance installation in Toronto. With high expertise in installing appliances of all types, we guarantee 100% satisfaction for our customers.
Appliances today form an integral part of our homes. The modern hectic lifestyle requires us to manage lots of household tasks with the help of these machines. Timely repair and installation are extremely important to keep your life going without any hassles. Ramboll understands the value of your time and money. We make sure our installation and repair services are efficient and give you high value against your expenditure. With affordable charges, it is simple to hire services of Ramboll. We do not insist for unnecessary replacements of the spare parts and unit. Our knowledge and experience make us one of the best repairers and guides for your unfit appliances.
Various issues are faced by people who use dryers on a continuous basis. Some of these are the Dryer not Heating Up, which does not let you dry the clothes properly. Another problem could be that of the Dryer not Getting on. If this happens, it is not possible to carry on the work with the product. Also, there could be the issue of the Dryer not Rotating. All these are the most common problems with the dryers from even great brands, which we efficiently fix within no time.
Washers are an important part of our daily lives. They are so useful as appliances in the modern world, where the people largely prefer to wash clothes with these washers rather than by hands. It is time-saving as well as lessens the efforts you put to get cleaned clothes. If you are searching for a Whirlpool Washer Repair to fix your washer then this article may help you a lot.
Besides repairing washers, our company is also made to deliver similar services in the repair work of various other appliances. These can be the dryers or the washing machines. We also repair ovens. Our services are meant for both households as well as commercial needs. That is, we serve so many places, including the restaurants, hotels, hospitals, residences, institutions, cleaners and many more. This way we cover almost all of the places where such products are being used, and where there could our need be. We deliver services according to time and at reasonable prices. Solving problems of washers with different brands is done like Electrolux Washer Repair, GE Washer Repair and LG Washer Repair also. Some more problems solved by us include Washer not Draining and Washer is leaking at the Bottom.
Over The Range Microwave Installation
Over the range microwave ovens are common appliances in every home. If you have renovated or built your new kitchen, setting up appliances is the next thing. Ramboll Appliance offers top quality Over The Range Microwave Installation at affordable charges. We are an expert team of installers and repairers with in-depth knowledge of microwaves of popular brands. Upon receiving your call, we depute our trained and certified technicians for the efficient installation of the appliance in your kitchen.
Over The Range Microwave Installation Services
Over the range microwave ovens are common appliances in every home. If you have renovated or built your new kitchen, setting up appliances is the next thing. Ramboll Appliance offers top quality Over The Range Microwave Installation Services at affordable charges. We are an expert team of installers and repairers with in-depth knowledge of microwaves of popular brands. Upon receiving your call, we depute our trained and certified technicians for the efficient installation of the appliance in your kitchen.
With rare exception, there is significantly more to installing appliances than simply connecting a machine and turning it on. There are various variables that should be considered before endeavoring to handle this as a DIY project. Except if you have an expansive scope of involvement with the installation of home appliances, your best alternative is to call Ramboll Appliance. We give proficient Appliance Installation.
Ramboll Appliance offers immediate Appliance Repair Services. We depute our technicians to provide same day repair at your convenient time on any day of the week. Over the years, we have gained high expertise in repairing home appliances of all the brands popular in Canada. Call us to get quick and satisfactory repair of washers, dryers, dishwashers, ovens, refrigerators, and heaters.
Ramboll Appliance specializes in the installation of variety of kitchen appliances. We also offer accurate and timely Gas Range Installation. We cover all the regions of the Greater Toronto and surrounding areas. With our licensed and insured technicians, the customers can sit back and relax while the person installs the range. A team of skilled and specialized technicians work 24×7 to provide quick and same-day Gas Range Installation Services.
Gas Stove Installation Service
Ramboll is an appliance installation specialist in Canada providing affordable and timely services. We reach your premises upon a single call with as per scheduled appointment. Call us at your preferred time as per your convenience for quick Gas Stove Installation and set-up. We cover all the regions of Toronto and provide efficient services for various appliances.
Ramboll Appliance Service is serving the entire Brampton with accurate appliance repair services. We repair a full range of cooking appliances and kitchen appliances from different brands. We work dedicatedly to provide timely and affordable repair services to our customers. From washers to stoves, and refrigerators, we are skilled in repairing the appliances. We are a leading repair company working in Toronto, Brampton, and other regions of the country. Call us for quick Gas Stove Repair Services at affordable pricing. We are providing cooking appliance repairing to residences, offices, and commercial places. When it comes to appliance repair, Ramboll is one of the most recognized company in Brampton. We are a large team of skilled technicians skilled in repairing cooking ranges. We understand the mechanism of modern cooking appliances in great details. Any type of issue is resolved with great accuracy and satisfaction.
Ramboll Appliances fulfils your needs for Dishwasher Installation. With our reliable services, families do not need to take the stress of installing and cost of installing dishwashers. We are a leading appliance installer and repairer in Canada providing comprehensive services. Our in-house team of technicians is experienced in installing appliances of various makes and models.
If your dishwasher is giving trouble during the functioning or not turning on, call Ramboll Appliance Service for a quick repair. We arrange a visit on the same day or as per your convenience. Our fixed transparent prices make dishwasher repairing a stress-free affair. A dishwasher is a common appliance in Canada. The appliance may face technical troubles and part failures due to daily wear and tear. Delaying repair of any machine can be damaging. Hence we have designed immediate and emergency repair works for appliances. Ramboll specialises in Dishwasher Repair. Our technicians are recognised for providing effective and timely services. We also provide installation service for newly purchased or disconnected dishwashers. All the issues including minor technical faults and major breakdowns are resolved up to optimum satisfaction. Right kind of resolutions to the technical and functional issues ensures greater life expectancy for the appliances.
Our company services have been proudly delivering quality appliance repair and installation services, Toronto and surrounding areas for many years. Our skilled & dedicated technicians are thoroughly insured and factory-trained. When it comes to the present day accessibility of a kitchen, the oven, stove, or range is often the key to a pleasant cooking experience. After all, home-cooked meals are a great way to bring family and friends together. Electric Stoves Repair are arguably one of the most frequently used kitchen appliances as we use it to cook our food so it's of vital importance.
Right from the call for a request to getting the fridge repaired, Ramboll Appliance gives you a stress-free experience. Getting an appliance back to the normal working condition can be a pain when you do not have a reliable service. Our Fridge Repair Services is highly appreciated for timeliness and quality. A team of trained and insured technicians at Ramboll are committed to delivering efficient repair works. Our services are available on any day of the week as well as on the off days. Call us as per your convenience and get an immediate repair. We also provide same-day repair services for your emergency needs. Is your fridge giving trouble in freezing and keeping the food fresh? Our licensed repairmen visit your premises upon a single call. We diagnose the issue and fix it with utmost satisfaction of our customers. Our team of technicians is an expert in diagnosing, troubleshooting, and fixing the issues. We are providing quick Fridge Repair to households, restaurants, and other commercial places.
Brands

We Service
We Care For You Home Appliances